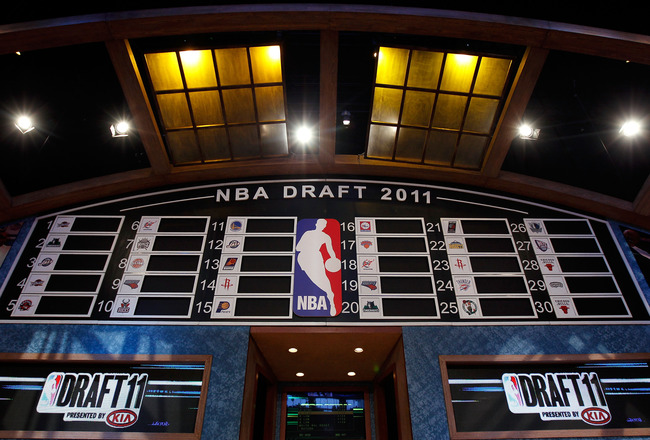 We are 23 days away from the NBA Draft and we've already seen the Wolves invite 26 different players into Minneapolis to have a gander at what they can possibly add to this organization.
For the most part, we've seen players that probably aren't good enough to be taken with the 18th pick in the draft and yet too good to fall to the 58th pick in the draft. This makes it a bit hard to construct our draft board. However, I'm going to attempt to do just that.
A lot of times, you'll see a draft board for a team that includes anybody you'd like to see on the roster. You're picking out names that you hope fall to the Wolves or any given team and hopeful that they'll take a look at these prospects. Our draft board at AWAW will be a bit different. We're only going to rank those that have come through for workouts and try to figure it out from there.
It's too early to have a good idea of the actual options that will be there three weeks from now, especially considering we haven't even had the Draft Combine yet (June 6-10, and on ESPNU at 9am on 6/7).  In both of the Mock Drafts since the lottery unfolded, Chad Ford has the Wolves taking Austin Rivers at 18. But we won't really know how likely that is until much closer to the draft and if the Wolves end up working him out.
So here is the AWAW Draft Board for 2012 considering only the players that have been brought in so far and it will be updated as more workouts happen for our beloved T'Pups:  Continue Reading…