Lately the webs (including we here at A Wolf Among Wolves) have been abuzz with talk of Michael Beasley's hot shooting. How will defenses adjust? How will he adjust to those adjustments, plus his inevitable cooling off? What will happen when he plays a team that plays better defense than Sacramento? We got a few of these answers on Friday night against the Lakers, but I thought I 'd put these questions to the two coaches who have worked with Beasley the most this year, Reggie Theus and J.B. Bickerstaff (the subtle differences in their answers are pretty interesting, by the way). First Mr. Theus: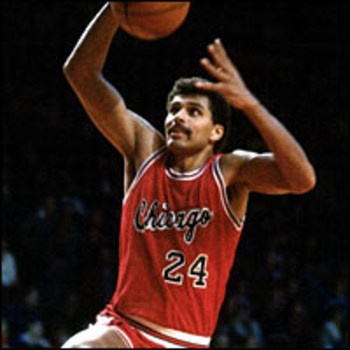 I know you've been working with Beasley a lot. Can you talk about the way you've seen his game change in the past few weeks since he's started to become more successful?
We talk about straight lines. I saw him as a guy coming in here that shot a lot of off-balance shots. We talked about how a game develops over the course of your career, the differences between an older veteran and a young player. The biggest difference is wasted motion. I said, "Right now you've got a lot of wasted motion [even though] it looks good." And I used myself as an example. I was less flashy but more productive as I got even into my thirties because of the wasted motion.
I was telling him that he does a lot of things that are off-balance, so we talked about straight lines. Drive in a straight line, get your shot in a straight line. We talk about not snapping his arm back, and getting a full extension of his arm [on his jumper]. He's worked very hard at trying to fit into this system and play within a concept and really find his niche. Because in the beginning of the season we didn't really know if we had a go-to guy. And that's something that's not given, it's earned. And he's earned that.