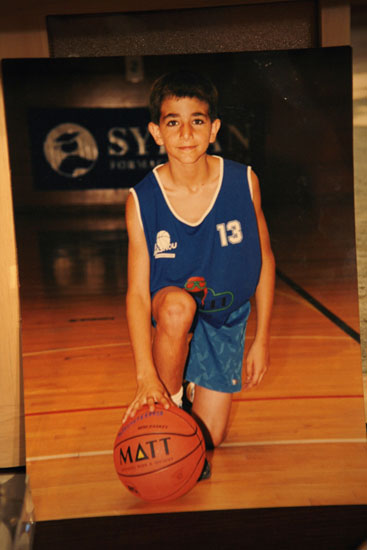 We're kicking off our offseason coverage here at A Wolf Among Wolves with a comprehensive roster review of the team from this past season, looking at how each player's 2012-13 went and what we see for them going forward. One player a day for the next couple weeks, starting with the bench and rolling up to the starters.
We do ridiculous things when we are 22 years old. We climb trees and then fall out of them. We smash things we find on the street. We punch the pavement. We ("we") make awful choices and then write long, agonized, hand-written letters explaining/apologizing for/recanting those choices. We are newly birthed into the adult world but still soaked in a purply, emo brain-haze, a volatile emotional soup that spikes the adrenaline and clouds the judgement.
Remember, now, that despite his many years of playing professional basketball as a teen, despite his experience leading his countrymen against the best basketball players in the world, Ricky Rubio is this very age. And its not just Rubio's bio that misdirects us. He possesses a set of seemingly native-born skills that generally belong to much more seasoned players. His total court-vision, his almost physiological feel for movement and spacing–these are things that are usually acquired only after a decade or so of apprenticeship. Even when he was just a very skinny boy with floppy hair he was able to perform feats that, while not adult exactly (more like sylph-like or even transcendent) certainly belied his age.